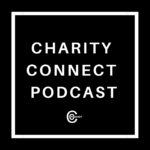 A Sickle Cell Disease Surivor, Ojo Sefunmi, says the disease, can shatter one's dreams. She made the statement on this episode of the charity connect podcast. Remember that on the previous episode, we solicited for donation of fund to #SaveNiyi, a Law Student of the Faculty of Law in Ekiti State University, Nigeria who was diagnosed with Lymphatic Cancer and Hepatitis B. We want to say thank you very much for your donations and sharing the episode on social media for others to listen to. Thank You, God Bless You.
Ojo Sefunmi, our Guest on today's Episode, is a sickle cell disease survivor and Founder of the Sickle Cell Disease Awareness Campaigne (SCDAC). A group she started even as a student in a University. Her motivation for starting the campaigne is her pain.
According to her, not everybody can hold the pain of sickle cell disease that is why some tend to commit suicide… She was inspired after hearing of a girl online who committed suicide because people bullied her while in school.
Sefunmi is preaching that there is hope no matter what circumstance you find yourself especially to the sickle cell disease survivors. In her own terms, she believes she is keeping hope alive.
Sefunmi said that there are times she would feel pain of Muscle Pull, Vascular Necrosis or Sickle Cell Crisis for about 5 hours because of lack of drug as the drugs are expensive to get. In a month, she spends up to N10,000.
In this Episode therefore, you are going to learn:
what is sickle cell disease
the pain Sickle Cell Diesase Victims feel
what SCDAC is about and their challenge
Reason you should know your genotype
QUOTES FROM THIS EPISODE
"Bringing a child with sickle cell diesease is like calling a child to come and serve purnishment on earth." Ojo Sefunmi

"Sickle Cell Diesease is like a journey…You start it from the day you are born." Ojo Sefunmi
Sickle Cell Disease is like a journey, you start from the day you're born. Click To Tweet This is the first series in this episode and we will continue on the next episode… In case you have question(s) for Sefunmi, kindly drop them by using our comment box below. Also, we love reading your comments and feedback. Feel free to drop a comment below. Thank You.