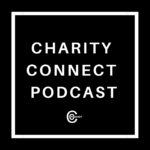 On Friday, 27th of April, 2018, Balm in Gilead Foundation for Sustainable Development (BIGIF) and Federation of International Women Lawyers (FIDA), carried out a peaceful election rally in Ekiti State. Charity Connect Podcast was there to support and gather useful information.
The peaceful election rally was carried out to sensitise the public to get their permanent voters' card (PVC) and go out to cast their votes.
According to one of the respondents, Barrister Blessing Ajileye, women and children are usually at the receiving end of violence during and after election.
Listen to the podcast and share with friends.
We love your comments. Please, drop a comment below after listening.