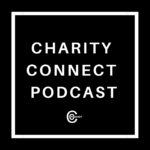 Welcome to your own very podcast, Charity Connect Podcast. Thanks for listening to our previous episodes. In this episode, we have a guest, DayoGreat who shares 3 practical strategies for personal development with focus on youths.
This is the first part of this episode. DayoGreat also shares practical strategies on personal development and productivity which we would published on our next episode. 
DayoGreat is the Executive Director of Youth Programming with Family Health and Development Initiative.
Do not rely on government work alone. Click To Tweet
In episode, you will learn the following:
3 Practical Strategies on How to plan for the future
Direction for the future
How to get multiple streams of income without affecting one another
How to save for the future
And more.
Please, listen and share with as many youths as possible.
Remember to drop a comment below after listening. Thank you.