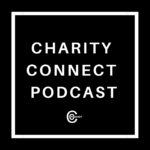 Birthday is popularly known to be a day you celebrate when you were born. Someone once defined it as the only day you cried while your mother smiled. A lot of people celebrate their birthdays in different ways. While most people party during their birthdays, some would prefer being alone in a place of prayer and so on and so forth.
People do have different feelings at different stages in their lives when celebrating their birthdays. For example, kids feel merry or happy and full of dreams and aspirations. They eat cakes and are flabbergasted by the gifts their parents and/or friends would give them.
Episode 4: Where and How Would You Like To Celebrate Your Birthday? Click To Tweet
Young people most often, busy people, forget their birthdays. If they come to know it, it would be just another day for them. Some of them would think that instead of spending for birthday, they had rather saved their money for future.
At old age, most people feel sad as they are getting older and older. They would be full of thoughts of their past birthdays. For some, it is a time to reflect on what has been achieved and what has not been achieved.
So, the fact is that people celebrate their birthdays in different ways special to them.
This week, Wednesday, 24th of May is my birthday and I have been thinking of where and how to celebrate my birthday. On this episode of the Charity Connect Podcast, I have two Guests who shared where they would love to celebrate their birthdays and why they chose such a location. Remember, Maureen shared her sex abuse story in the last episode. 
Apart from them, I requested that people send their opinions on where they would love to celebrate their birthdays and why they chose such place. It is amazing to know that many people are so willing to celebrate their birthdays by visiting the less privileged.
Therefore, in this episode, you are going to learn listen to my Guests and different people sharing their views on where they feel is best to celebrate their birthdays.
Where would you love to celebrate your own birthday and why? Kindly drop your comments in the comment box below this post and let's hear from you too.
Show Notes/Links
Femi Onipede
Shalom Dan
Michael Nike
Tommy
Alake Femi
Oluwafunbi Purpose
Tope Akintayo
Once again, drop your comments on where you would love to celebrate your birthday and why.