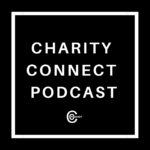 On the last episode of the charity Connect Podcast, we looked at Charity and Nation Development. This week, we feature a young lady who says there is life after rape, Sex Abuse and incest.
Our Guest (first Guest actually) on this Episode of the Charity Connect Podcast is a Writer and the Convener at Demystify Abuse Campaign, an NGO she founded after she was sexually abused by her own uncle and later raped by 'the unknown'.
She shared, in the interview with her in this episode, so many insights on sexual abuse and its healing.
The interview is divided into three (3) Sections which includes Your Section (ie the Guest's Section), Listeners' Section and My Section.
In the Guest's Section, I asked a couple of questions which our Guest did Justice to.
In the Listeners' Section, two of our listeners asked questions which I asked the Guest. She answered accordingly.
Also, in My Section, the Guest had a right to ask me ONE question which I answered honestly. I'm sure you will love to know what question she asked me and the answer I gave 😀.
During her section, Maureen said once you make up your mind that a thing won't affect you, it won't affect you.
What surprised me is that Maureen launched her Campaign a day after she was raped. Only a strong person could do that.
Maureen said that everybody is strong, we just need to build our strength.
Everybody is strong, we just need to build our strength. Click To Tweet
She also shared what you need do to prevent rape and what you need do to overcome the stigmatization of rape or any sexual abuse if you were a victim.
Some of the basic things she shared is MINDSET SHIFT, Understanding CONSENT and EARLY SEX EDUCATION.
These are some of the questions she answered during her section:
You were a victim of sexual abuse, incest and rape, can you share the experience with us?
What is Demystify Abuse Campaign?
I read your blog where you said you share a gospel of Forgiveness but not without making a distinction between it and Justice. What is the difference between the two?
What has been your challenges since you started Demystify Abuse Campaign and how do you overcome?
Do you welcome new members on board?
Where and how can people contact you?
Listeners Section:
Iwalewa asked "How did you feel loosing your virginity (if you were one) to a "Commoner"?"
Ola asked "How did you overcome the stigmatization?"
Quotes from the Show:
"See Human beings more than just sex objects."
"There is nothing as beautiful in life as working in line with your purpose."
Show Notes/Links:
Demystify Abuse Campaign Details:
Website: DemystifyAbuse.com
Blog: https://demystifyabuse.wordpress.com/
Facebook: Demystify Abuse Campaign
Twitter: @abusedemystyfiy
Instagram: @DemystifyAbuse
Phone number: 0815 661 4213
Mention from Me:
Christian Charity Networks (CCN)
You want to donate or support this program?
Account Details:
Akinluyi Sola Mathew
3045442541
First Bank
Bitcoin Address:
1NKXeLHuhwwFSHyVH8qxZWaqUP5YCMvWfk
+2348139244243
We love your comments and contributions. Use the comment box below to share your view about this episode.