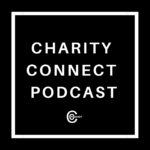 This is episode 8 of the Charity Connect Podcast. Tochucku Agbugba aka TK, the Evangelism Secretary of Nigeria Christian Corpers Fellowship (NCCF), Takum Taraba State talks on National Youth Service Corps (NYSC), NCCF and Rural Rugged.
NYSC is a compulsory one year service by graduates of Nigeria Universities and Polytechnics.
Recommended: EPISODE 4: WHERE AND HOW WOULD YOU LIKE TO CELEBRATE YOUR BIRTHDAY?
NCCF on the other hand is an organisation to of Christian Corpers. One of the chore things NCCF is involved in is Rural Rugged — visiting rural environments with the Gospel of Christ and reaching them with gift items and charitable services.




In this episode, TK shares the following:
About NYSC
What NCCF is about
Rural Rugged
How people can participate in the Rural Rugged
Click the download file button to download or just listen to the episode live by clicking the play button or play in another window below the form below.