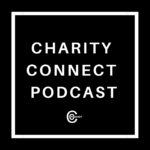 This is Episode 10 of the Charity Connect Podcast. Joining us today on this Podcast Interview is Taiwo Adesoba, the Founder of Global Youth Coalition Against Cancer – GYCC. On this episode, Taiwo talks on how he started his NGO, Challenges faced and how he overcame, what is cancer and ways to prevent cancer. He also talked about how he started his life journey knowing what he wanted to do from age 16. He further talked on channels to get funds for your NGO apart from getting them from family and friends. Click on the play button to listen straight away.

Listen to @Tai_Soba talks on his #NGO Click To Tweet
Taiwo Adesoba Profile
Taiwo is a public health professional from Nigeria. He holds a Bachelor's degree in Microbiology from the University of Ado Ekiti (now Ekiti State University, Nigeria) and has attended advanced training on Development Evaluation in different countries. He is a member of African Evaluation Association (AfrEA), Young Professionals Chronic Disease Network (YP-CDN), International Society for Urban Health (ISUH), and the Institute of Strategic Management, Nigeria (ISMN).
What to expect on today's episode
What motivated Taiwo to starting Cancer Awareness Campaign
What Cancer is
What is Cervical Cancer and how it is contracted
Ways to Prevent Cancer
How he got to have the idea of what he is doing now even at age 16
How to register and present your papers in international conferences (His first conference was in Ghana)
Tawio's most embarrassing moment in life
How his undergraduate seminar presentation on Ebola helped during the last ebola outbreak in Nigeria
What Global Youth Coalition Against Cancer is about
The past projects of Global Youth Coalition Against Cancer in Nigeria and other countries
The Use of Social Media in Cancer Awareness and how
Taiwo Adesoba also talks on GYCC's quarterly tweet chat
You would learn about Taiwo's Centre for Knowledge, Learning and Evaluation
How a busy Taiwo balances his activities, carrier, relationship, etc
The major challenge of Taiwo Adesoba when he started his NGO
How to source for fund apart from family and friends
His advice for the youths and listeners
and finally, Taiwo's take on Charity Connect Podcast
LINKS MENTIONED IN THIS EPISODE
Tawio Adesoba Facebook
Taiwo Adesoba twitter
Taiwo Adesoba LinkedIn
Tawio Adesoba Blog
The Link to the post on his blog where he talks about Being a Man of Conviction
Global Youth Coalition Against Cancer Facebook Page
Global Youth Coalition Against Cancer Blog
We love to hear from you. Please, drop your Questions and/or Comments Below.