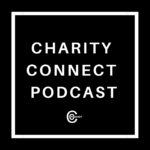 Welcome to Charity Connect Podcast Episode Two (2).
In our last episode, I introduced you to Charity Connect Podcast.
In this episode of the Charity Connect Podcast, we looked into Charity and Nation Development.
I realized that many people have different perspective to what charity is and its roles in the development of any nation particularly, Nigeria.
Many developed nations today get to where they are because they have been actively involved in Charity. Even though, many people today, have taken charity political, I believe charity contributes to Nation Development.
There are many children who couldn't afford to go to school because of school fees and/or  materials. Like Mrs Lola Aluko opined in this interview, there are families that you just need to educate one child in the family and the family is liberated.
There are families that you just need to educate one child in the family and the family is liberated. Click To Tweet
What about people in the hospital who can't afford their hospital bills or Entrepreneurs who want to set up their businesses but have no fund or capital? Thank God for the likes of Tony Elumelo who are giving grants to thousands of Entrepreneurs.
How about a smile or show of love to someone who needs it? That's charity!
In today's episode therefore, I interviewed five people, two women and three men, who shared their knowledge on Charity and its contributions to Nation Development.
You would be amazed to listen to this wonderful great people as they shed light to the following questions:
What is Charity?
Does Charity has a role in developing our Nation?
Have you been involved in charity?
What way(s) have you been involved in charity?
Show Notes/Links
Interviewees:
Mr Aduragbemi Fasakin
Mr Williams Ayodele
Mrs Lola Aluko
Mr Olusegun Oyebanjo
Miss Abe Ituni Laughter
Mentioned:
Question: Where is Christore (Books) located in Nigeria?
Kindly drop your comments, questions, contributions using the comment box below. I will love to hear from you.
P.S.
Click the play button to play or download the mp3 version to your PC or Mobile Phone.