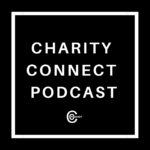 You can either listen to Ambassadors of Light by Shalom Daniel ft. Folorunso, Jobs and Debbie El by clicking the play button above or click download file to download to your device.

Download the Ambassadors of Light by Shalom Daniel ft. Folorunso, Jobs and Debbie El.
It is astounding that the main problem of man is that of IDENTITY CRISIS.
Only few people really or fully identify with Christ.
They want to enjoy the pleasures of the Lust of the World yet they want to identity with Christ.
They tend to betray Jesus with a kiss while hugging the devil.
But how imperative it is for man to know that he is not just an accident in a location, rather he is on a journey to a destination.
We all need to take responsibility for our individual lives,and this can be done through accountability.
In other words, true responsibility is accountability.
We never chose or decided to come to the earth by ourselves, rather it pleases God to send us here. It, therefore, implies that there is a purpose for which we were sent here which we must all individually fulfill.
Isaiah 60:1-3, Matthew 5:13-16 and 2 Corinthians 5:20-21 give us insights with regards to our purpose on earth.
We are pilgrims and ambassadors here on earth to shine our light for the world to see, to reconcile men back to God and to represent our Father in heaven here on earth.
Albeit we live in the world, we are not of the world.
We must shine our light via virtues and character that the world might be drawn to Christ through us.
And as ambassadors we are to dominate any territory we find ourselves. In other words, we to expand the kingdom of God on earth.
Christianity is not a religion but a lifestyle.
Every born-again man is a Christian.
Every Christian is an ambassador.
But the salient question is;
Are you truly living as an ambassador of Christ?
Are you truly living as an ambassador of Light?
Are you truly shining as light?
Are you representing Christ well?
The song ♪AMBASSADORS OF LIGHT♪ is just one of the right songs that we need to download and keep listening to.
Download the Song Now
The lyrics are powerful.
The song is a good reminder of our purpose on earth.
Even though "…the darkness shall cover the earth and gross darkness the people…" we will still shine as light to illuminate the world and the people that they might receive deliverance and salvation of Christ through us.
No matter how decadent the world becomes, God will always have remnants.
You must be sure you are one of the remnants who are standing for God.
Download ♪THE AMBASSADORS OF LIGHT♪ song, Share it with as many people as you can,
Keep listening to it.
Build up yourself on your most holy faith.